New Horizons Conference
Connecting industry-leading experts, specialists, and researchers from around the world.
2023 Conference
Rediscover. Reconnect. 

A lot has happened since the last in-person New Horizons event in 2020. There was, of course, the global pandemic, but with that came new virtual programs and advancements in how we get to know and connect with our players. 
New Horizons 2023 was about reconnecting with our colleagues and rediscovering the progress that we continue to make collectively as an industry.  
The two-day event explored the latest in regulation, research, healthier play programing and strategies on how we can contribute to a sustainable future in player health.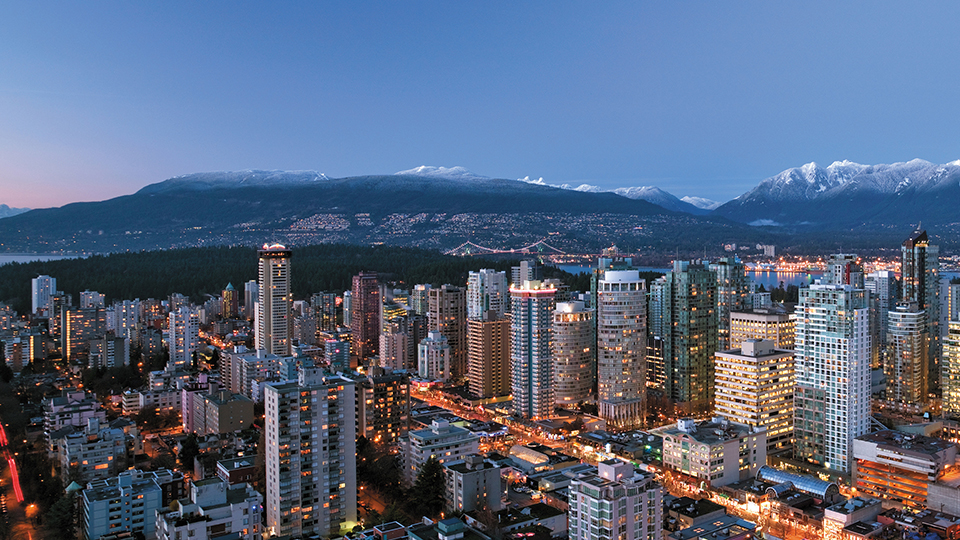 The Amazing Two Spirit Couple: Dr. James Makokis & Anthony Johnson
Dr. James Makokis (left) and Anthony Johnson (right) became the first Two-Spirit team to compete and win in the Amazing Race Canada and received national attention for their participation in the show while bringing new awareness to gender, sexuality, and First Nation issues. 
DR. JAMES MAKOKIS
Dr. James Makokis is a Nehiyô (Neh-hee-yo) two-spirit physician from the Onihcikiskapowinihk (Saddle Lake Cree Nation) in Treaty Number Six Territory. He practices Family Medicine in Kinokamasihk (Kih-no-kum-a-sick) Cree Nation in northeastern Alberta and has a transgender health-focused practice in South Edmonton. He was the inaugural Medical Director at Shkaabe Makwa (Shkaa-bay Muh-kwa) at the Centre for Addiction and Mental Health in Toronto – the first Indigenous health center designed to lead systems' transformation in Indigenous mental health across the country. He is also an Associate Clinical Professor in the Department of Family Medicine at the University of Alberta.
In 2019, Dr. Makokis competed alongside his husband Anthony Johnson as "Team Ahkameyimok" (Ah-ka-may-mook) (Never Give Up in the Cree Language) on the Amazing Race Canada and won, becoming the first two-spirit, Indigenous, married couple in the world to do so. In 2020, Dr. Makokis was named one of the 30 most powerful physicians in the country by The Medical Post but believes power is a concept that should be shared amongst others. Dr. Makokis is a regular guest on the Marilyn Denis Show and a commentator in the media. Dr. Makokis is passionate about revitalizing the Nehiyô medical system, educating people about Treaty, and working toward the vision of Turtle Island, which is to live together in peace and friendship.
ANTHONY JOHNSON
Anthony Johnson, a self-proclaimed spiritual nomad, is an artist, poet, photographer, cultural documentarian, public speaker, and strategic analyst whose mission in life is to explore the beauty of the Earth and its inhabitants. A proud Dine (Navajo) man who was born and raised in the Navajo Nation, he has lived in many cities across Turtle Island and even had a short stint in Shanghai, China. After graduating from Harvard University in 2009 with a bachelor's degree in Economics and Social Anthropology of East Asia, he has worked in the tech industry, fashion world, and project consulting.
His move to Treaty 6 Territory in Edmonton, Alberta marked the beginning of the newest chapter in his life when he wed his husband, Dr. James Makokis, while running the BMO Harris Vancouver Marathon in 2017. Canada, and the world, were introduced to the couple when they competed in and won Season 7 of The Amazing Race Canada. Anthony currently works as a Project Coordinator in Kehewin Cree Nation where he is helping to revitalize Traditional Cree birthing practices, medicines, and ceremonies as they relate to the Cree 7 Stages of Life philosophy. He is an aspiring filmmaker who believes in the power of stories to bring healing.