Peter Filice | 2015 Speakers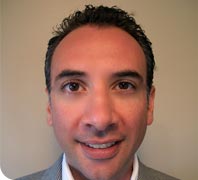 Senior Manager, RG Program Development Social Responsibility, Ontario Lottery and Gaming Corporation
Toronto, Canada
Mr. Peter Filice has worked in the gaming industry since 1994, including diverse casino operations positions in both Ontario and British Columbia. Since 2009, Mr. Filice has led the development and deployment of OLG's RG program, working closely with OLG's Social Responsibility team and key external stakeholders. Recently, Mr. Filice was integrated into OLG's Social Responsibility team and expanded the scope of his position to include RG program development and implementation across each OLG line of business: Gaming, iGaming, Charitable Gaming and Lottery.
Raising the Bar on RG Training: From Awareness to Recognition and Response
Co-presented with Ms. Janine Robinson
This session will explore the utility of OLG's "RG Red Flag Guidelines", which are are being rolled out across Ontario in 2014/2015 as a component of enhanced RG training programs.
The Centre for Addiction and Mental Health and Ontario Lottery and Gaming have been collaboratively designing responsible gambling training to raise the bar of utility focused workplace learning. These techniques are shared so that other jurisdictions might adopt them to ensure that their programs are credible, robust and that the impact is measurable. This session will also embed discussion around how policy and training can continue to evolve in order to provide guidance for gaming employees to more effectively respond and provide support to customers with higher-risk player profiles.
Mr. Filice and Ms. Robinson will expand on how these evidence-based and research-informed guidelines are a foundational training program element and employee tool for effectively and consistently responding to potential problem gambling signs in various gaming environments.